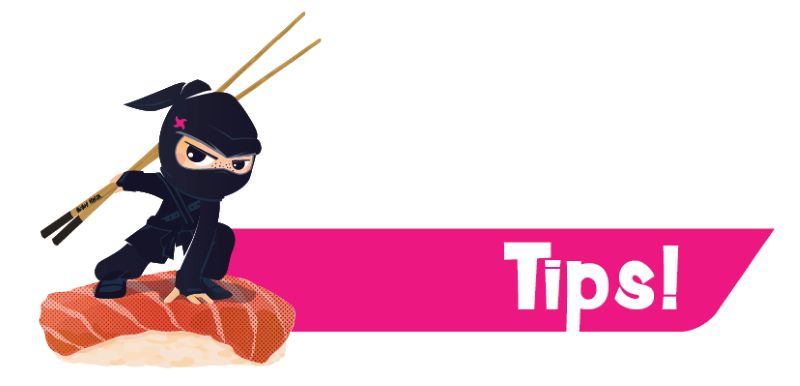 You can use the sushi plates as your soy sauce plate.
Go easy on the wasabi and soy and enjoy the sushi's flavours.
The pickled ginger is a great palate cleanser.
You can use your fingers to eat.
Don't know what sushi is what? Ask our staff/chefs or look at our picture menu.
Can't find what you want on the belt? Ask our chefs directly and they can make it up.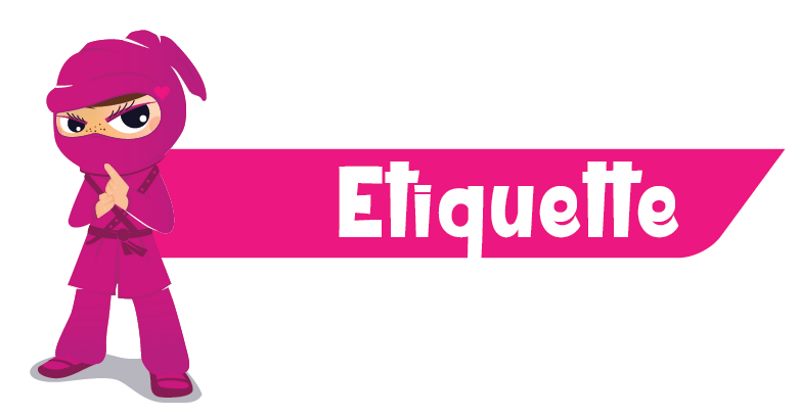 No Returns: Please remove the whole plate from the conveyor belt. Do not remove food of the plate instead remove the whole plate and do not return them to the belt.
Stack Your Plates: Best to stack as you eat. The plastic lids can also be stacked. This prevents the plates taking up too much room on the counter.
Belt: Please don't touch the belt. Keep children away from the belt to prevent injury.
Condiments: Soy sauce, wasabi & ginger are to be used sparingly or they will overpower the flavours of the sushi.
Palate Cleanser: The pickled ginger is a palate cleaner so enjoy between flavours.
Time Limit: Everybody loves Sushi Ninja, so we appreciate you allowing others to take your place quickly when you have enjoyed your meal and Sushi Ninja is busy.