Taranaki's Best Sushi Experience
Our values are to create a family 'at home' like atmosphere for our staff and our customers. We are proud to be serving authentic innovative and fresh Japanese flavours.
Sushi Ninja is not just a Japanese dining experience but also a cultural experience. We would like to grow together with our community and bring a "mini Japan" to New Plymouth, giving everybody a chance to experience Japanese hospitality and meet our staff (the Ninja family).
2005
It All Started with a Humble Food Caravan
We started off as a small caravan located on the New Plymouth Coastal Walkway, selling sushi and other authentic Japanese food. In 2003, we came from Auckland, after hearing that "The Last Samurai" movie was to be filmed here.
Even though we thought we would mainly be catering for actors, extras, and other movie personnel, we ended up having a local cult following asking us to start a restaurant here.

2007
The Opening of the Sushi Ninja Restaurant
Two and a half years later, we opened Sushi Ninja restaurant on the main road in Central New Plymouth. Ever since we opened in 2007, we have had a growing number of followers which led to our major renovations doubling the seating capacity.

2008
Halamoana Awards
In 2008, at the annual Halamoana Hospitality awards, Sushi Ninja took out the winner of the outstanding ethic establishment, and Ken was also awarded the outstanding chef of 2008.

2012
Join Hands for Japan
The Join Hands for Japan managed to raise $6,000 for the Save the Children Japan charity that have been helping children around the world for over 25 years. They are now focused on helping the children in Tohoku and have a well constructed five-year plan.

2014
Sushi Ninja Restaurant gets Revamped
The Sushi Ninja restaurant had a complete makeover, expanding the premises and allowing for a new contemporary style throughout the restaurant.

2017
The Opening of the Sushi Ninja Express Restaurant in Centre City
The first-ever sushi train in New Plymouth. The design of the Sushi Ninja Express restaurant has been made specifically to accommodate our custom-made sushi conveyor belt.

2020
Update
Sadly Covid 19 caused the permanent closure of our Sushi Ninja Express shop in Centre City, despite our best efforts to keep it going. We are eternally grateful to all those who supported us through crowd-funding to open it and for the three years of its operation.
One door has closed, but another has opened! We managed to bring the sushi train to our Devon Street main shop, so customers can continue to enjoy the best of both worlds under one roof: Sushi Train runs daily for lunch, and for dinners on Friday and Saturday nights. Our usual Izakaya-style dine-in meals continue in the evenings.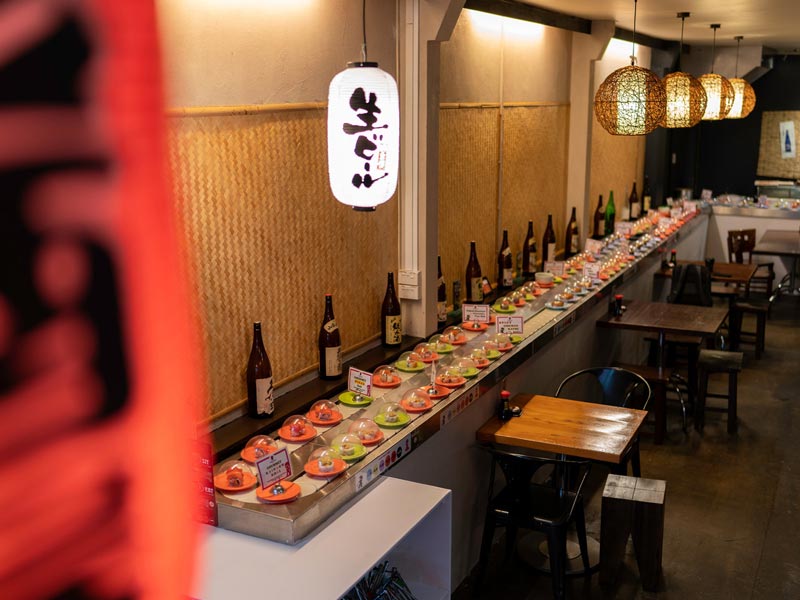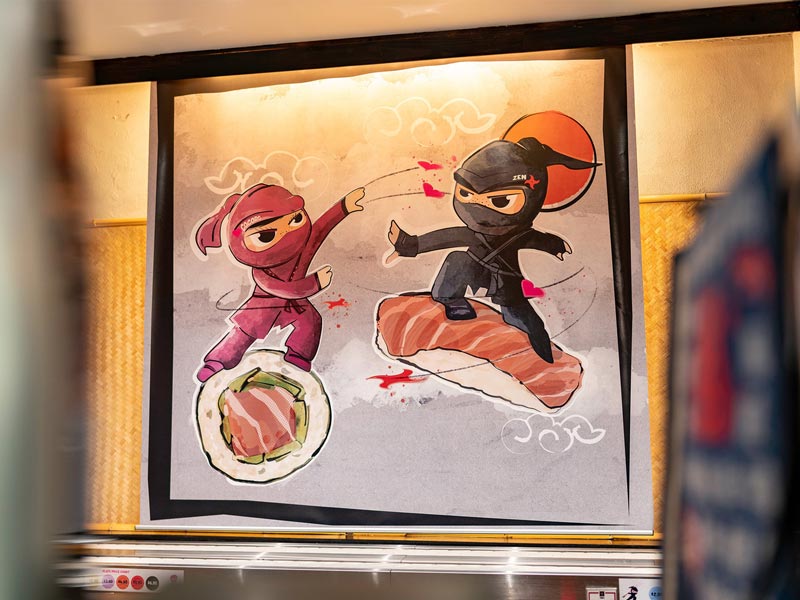 You can now book online (including takeaway pick-ups) and we look forward to welcoming you to the special atmosphere of "Mini Japan in Taranaki".

Ken Kurota
Owner | Chef
---
Hails from Shinjo, Japan where he worked in many fields but finally settling to cheffing which is what he loves to do. Ken says, "Food is a work of art." He often surprises our regulars with 'Ken's Special' by making something nice up for them. He has many years kitchen experience and loves to surf on his time off. He is not only the 'boss' but a father figure to a lot of the staff.
Winner of Outstanding Ethnic Restaurant 2008 Halamoana Hospitality Awards
Winner of Outstanding Chef 2008– Ken Kurota Halamoana Hospitality Awards
Finalist of Outstanding Ethnic Restaurant 2009 Halamoana Hospitality Awards
Finalist of Outstanding Takeout Establishment 2009 Halamoana Hospitality Awards
Finalist ofOutstanding Ethnic Restaurant 2010 Halamoana Hospitality Awards
Finalist of Outstanding Ethnic Restaurant 2011 & 2012 Halamoana Hospitality Awards

Sophie Kurota
Owner | Manager
---
She was born in New Zealand to a Japanese mother (Tokyo) and a Kiwi father. She has lived for an equal period of time in both countries, getting the best of both worlds and is a bi-cultured person. She is the manager and face of Sushi Ninja and in charge of the front of house team, marketing and overall making sure things go smoothly. Her hobby is her job. She loves people and loves her customers and team. Often she is referred to the "Work Mum". She quotes, "Ken fell in love with Taranaki's surf and I fell in love with the landscape and the people."
We love Sushi Ninja. It's a family favourite so everyone was excited to go to Sushi Ninja Express. Amazing food fantastic friendly staff and kids loved it.

GERRY CARINO - SUSHI NINJA EXPRESS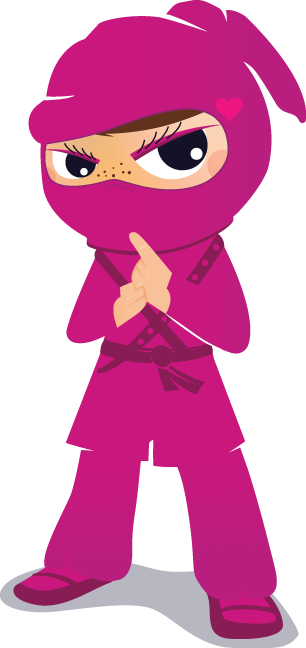 This place serves great sushi and other dishes and it always comes with a friendly smile. Either dine in or takeaway I have always been very satisfied with the quality and value.

ALBERT D - SUSHI NINJA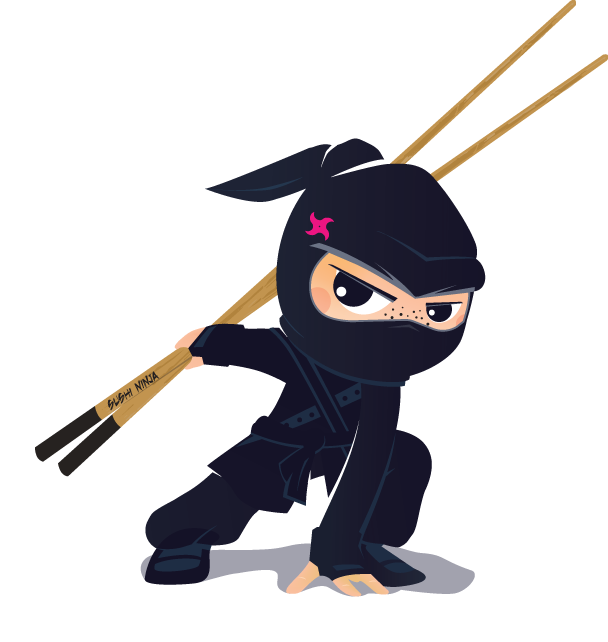 Great food awesome service.. so glad to have sushi train in New Plymouth.

KIRISA & JEREMY BOYLAN - SUSHI NINJA EXPRESS